Rick Squillante: world class DJ, music promoter and movie buff.
"I Remember You". Everybody is aware that Joey Ramone passed away on April 15, 2001. But nobody, even those who knew him, is probably aware that Rick Squillante took his own life on April 21. Rick Squillante was a SUPERSTAR among club djs. Originally from NYC, Rick relocated to San Antonio in the late '70s and became the resident dj at the city's cavernous dance club, the Bonham Exchange. Even in the company of South Texas' other groundbreaking djs of that era -- Jessie Morales (Roomers, Changez), Jimmy Remington (The Boathouse) and Robbie Jackson (Bonham, Changez) -- Rick was the undisputed king. His mixing skills were flawless, his taste impeccable, and his passion for music knew no bounds. His acolytes, including myself, would line up outside his dj booth to tell him how much they admired his work, and to get a peek into his world. Entering the Bonham's dj booth was an exotic treat. Rick would have his latest 12" treasures neatly filed in his crate, while the wall behind him was adorned with priceless wax from the disco era which had recently gone out of vogue. I vividly remember the mesmerizing 12" sleeves of acts like Santa Esmeralda, Meco, Amii Stewart, Cerrone, Munich Machine and Musique. After spending a few years in San Antonio, Rick moved on to become the principal dj at Dallas' famed Starck Club. Through the connections he made at the influential Starck, Rick eventually landed a job working for a record pool in Los Angeles. He moved to L.A. shortly before I did in '88, and we were both thrilled to hook up and pal around in a fresh environment. To shorten a rather long story, Rick continued an upward trajectory for the next decade. He landed a job at Virgin Records in Beverly Hills, which became a directorship of Virgin's dance department in NYC. During his time in NYC, Rick broke Janet Jackson's career wide open and was even awarded his own label imprint. These were Rick's gravy years, and he spent all of his money investing in his beloved laserdiscs! His favorite movie was "Valley of the Dolls," but he was also passionate about Stuart Gordon's gore masterpiece "Re-Animator" and Sam Raimi's "Evil Dead." But it didn't last. Virgin unceremoniously let Rick go in '98. I think the last time I saw him was a few years ago, shopping at the West Village record store Rebel Rebel -- though he wasn't unfriendly, he did come across as a little distant and moody. Other acquaintances of Rick have told me similar stories. For the most part, he simply dropped out of the scene. And now comes word of his suicide. Things I'll most remember about Rick Squillante: his aforementioned mastery of the club 12", his bushy moustache, his filthy, wicked sense of humor and cackling laugh, and his big, vulnerable, sweet heart. Goodbye, buddy. You are forever ingrained in the minds of those who had the pleasure of your company. (credit http://www.prbmedia.com)
---
From his own website, a picture that obviously meant a lot to him. Little Rick Squillante!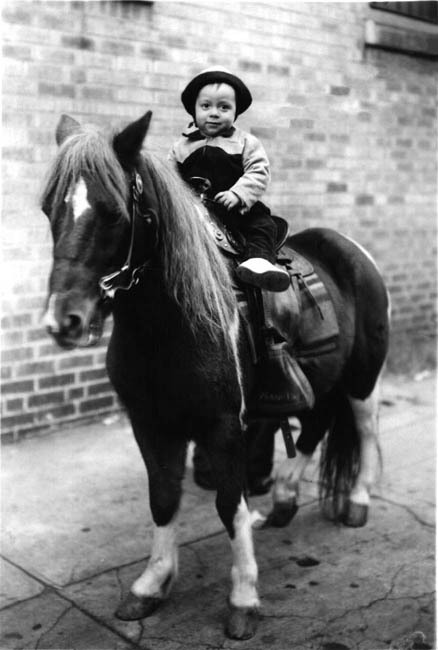 ---
Speaking of movies...
(I grabbed this from Rick's own website before they took it down, his own list of movie favorites.)
SQUILLANTE CLASSICS: without a doubt the best films in my ld/dvd collection.
****MIDNIGHT COWBOY****
ALIEN
BEYOND THE VALLEY OF THE DOLLS
CARRIE PEEPING TOM
CHINATOWN
CINEMA PARADISO
CITIZEN X
DEAD ALIVE
DELIVERANCE
DR. STRANGELOVE
EVIL DEAD
FUNNY BONES
GOODFELLAS
HAIRSPRAY
A HARD DAY'S NIGHT
HEAVENLY CREATURES
HENRY, PORTRAIT OF A SERIAL KILLER
HUD
THE INNOCENTS
THE JOY LUCK CLUB
THE LAST OF THE MOHICANS
LAURA VICTOR/VICTORIA
LE BOUCHER
THE LITTLE MERMAID
LOLITA (KUBRICK)
*M*A*S*H
THE NAKED KISS
ONCE UPON A TINE IN AMERICA
PEGGY SUE GOT MARRIED
PINOCCHIO
THE PRINCESS BRIDE
PSYCHO
RAGING BULL
REBECCA
SANTA SANGRE
SENSE AND SENSIBILITY
SHALLOW GRAVE
SINGIN IN THE RAIN
STRICTLY BALLROOM
THE TEXAS CHAINSAW MASSACRE
THIS IS SPINAL TAP
TO DIE FOR
TRAINSPOTTING
VALLEY OF THE DOLLS
THE VANISHING (DUTCH)
WHO FRAMED ROGER RABBIT
THE WOMEN
SQUILLANTE RECOMMENDS/SQUILLANTE GUFFAWS:
Feeling "twisted"? These are gems that are so bad, they're good!!
****VALLEY OF THE DOLLS**** (the champ)
(from IMDB) the best WORST movie ever made (11 November 1999)
Author: Rick Squillante (squillante@aol.com) from New York City, USA
Atrocious acting. Dreadful script. Terrible cinematography. Heinous dialogue. Abominable songs. Horrifying sets. Cheesy costumes. Painful direction. And the biggest collection of the world's most deplorable wigs. These add up to the best WORST movie ever made – Valley Of The Dolls.
Based on the pot-boiler book of the same name by the 1960's equivalent of our Jackie Collins, this is a triumph of Hollywood at it's worst. It is a marvel of consistent bad taste and bad choices, absolutely nothing is right. Yes, this IS the TEMPLATE for the `oh my God, it's so bad it's good' movie. The best unintentional comedy Hollywood has ever produced, it's a national treasure.
Plot: tracing 3 beauties rise and descent in the entertainment industry…..but who cares. The real deal is experiencing the film unfold as you sit there watching, in total disbelief, at how bad everything is. It's simply mind-boggling. Bravo 20th Century Fox.
The movie has a plethora of pinnacles of badness, but I'll only peak your interest with my favorite – Helen Lawson's (scenery-chomping Susan Hayward) musical number, `I'll Plant My Own Tree'. Initially you'll be aghast by the eye-popping set and by the song's ludicrous lyrics, but try to push these aside and focus on Susan's facial expressions – `The Exorcist' pales by comparison.
Buy this movie! Oh - And Leonard Matlin - Get A Clue!!!
BEYOND THE VALLEY OF THE DOLLS: the "suits" at Fox must have plotzed when they saw what Russ Meyer delivered - and what a soundtrack!!!!

FASTER PUSSYCAT KILL KILL: Russ, again, with flair!

FROM BEYOND: the pineal gland, Combs and Crampton, S&M, and head devouring monsters - an intentional over-the-top classic.

IT'S ALIVE: every mother's dream - with claws.

MAME: (aka "I Loathe Lucy") She's too old, the filters aren't strong enough to block out her wrinkles, she can't sing or dance - and in a truly terrifying sequence, she sings a duet with a horribly miscast Bea "Maude" Arthur. You'll howl!

THE NAKED KISS: director Fuller's masterpiece of a hooker, a cop, a playboy, a nurse, and crippled kids - AND IT'S A MUSICAL!!!!!

PEYTON PLACE: THE potboiler - LANA chews up everything in sight and it's racially charged.

PHANTASM: intentionally hilarious - brilliant.

RE-ANIMATOR: it's Combs and Crampton again, with a talking head and flourescent green needles. Lovecraft must have flipped in his grave.

REBECCA: Completely over-the-top. Smoke your favorite herb first, and Hitchcock's lack of direction for his stars shines through as the actors caracature their individual roles and leave you on the floor belly-laughing. It won the best picture oscar - frankly, i think Hitch was having a joke on the cinema community and nobody caught on. Sir Larry, Dame Judith, and especially, lead actress Joan, play it so broadly it becomes hilarious. a true gem!

SWITCHBLADE SISTERS: words can't describe - just watch it.
---
SPEAKING OF MOVIES, and as a tribute to Rick's wicked sense of humor...
"Mama" Squillante's Sure-fire Remedy Against Annoying Distractions at the Movies!  The following procedure was Rick Squillante's hilarious but entirely effective strategy for preventing two common vexations for moviegoers: an obstructed view and an annoying seat-kicker.
1. Pack a bottle of water to sneak into the theatre.
2. Arrive at the theatre early (before the crowd).
3. Choose the seat that you want.
4. In the row in front of your row, sit in a seat NEXT to the seat that is directly in front of your seat.
5. Slyly and surreptitiously pour half the bottle of water onto the seat in front of your seat.
6. In the row behind your row, sit in a seat NEXT to the seat that is directly behind your seat.
7. Repeat step 5, emptying the bottle of water.
8. Take your seat.
(courtesy of "mac" from the Mobius Sci-Fi & Horror Cinema Discussion forum)
AND AS A TRIBUTE YET AGAIN TO HIS SENSE OF HUMOR:
One of Rick's last emails...a further testament to his humor (from Ken Hanke):  I know things changed for Rick somehow right around Xmas, but I never knew what had happened. It wasn't too long ago, however, that he popped back up with his one-liner e-mails, addressing me as "Cuntilicious" and, yes, inquiring after the same things as always. I was very glad that our last board exchange was the following from his harmlessly wicked Princess Di thread in, ironically, this very folder:
"From:  Squill (3/5/01 4:18:48 pm)  I'm A Candle In The Wind.  Listen, I only have a minute before that brute Squillante comes back. I'm not really dead. The accident was faked - i wasn't in the car. I've been kidnapped by this wild-eyed Italian and forced to watch Ann-Margret movies! He's dyed my hair red, teases it up 3 feet, makes me wear skin-tight hotpink gowns and sing dreadful movie songs.....call the Palace and let them know........oh God. he's coming back and he's got hairsparay (sic) !!!!!AHHHHHHHHHHHHHHhhhhhhhhhhhhhh......DiDi
Reply: Ken Hanke (3/5/01 8:14:52 pm) Re: I'm A Candle In The Wind.  Just wait till she finds out about the truckload of baked beans...
Squill (3/6/01 5:52:07 pm) Re: I'm A Candle In The Wind  >>Sometimes I forget how much I love you!!!!! That was flawless....."
Reply: Ken Hanke (3/15/01 2:43 pm) Anyone check on this woman's status recently? She's being awfully quiet.
Squill (3/29/01 5:07 pm) Re: Forking Weight Watchers >> Hi Peasants, Squill's talking with the moving people so I ran to the computer to grace you with my presence - and trash that fat freckled ex-sister-in-law of mine, Fergy. Can you believe that tub of English Lard doing "points" WW commercials in America. Commoner. Worse then that, "Fat Commoner"! Have any of you "porked" William yet - he's prime and has a sweet bottom....oh dear, here comes Squill with some labels...gotta go...tell the Queen Mum I said "Die".....DiDi
(the above was the last email from Rick...courtesy Ken Hanke & the Scarlett Street Message Boards)
---
And finally, my own personal recollection:  I first met Rick at a Winter Music Conference in the early 90's, around 1992 or 1993, though we had spooken several times on the phone as he was working for Virgin Records in promotion and I was a record pool director in Seattle. It was Seattle DJ & Billboard Reporter Randy Schlager who introduced us and I'll never forget being invited to go to one of my first special industry parties.  As myself, Randy, Rick and a few others were making our way down the small, crowded Miami Beach sidewalks, Randy and Rick were catching up on old times.  Having had a couple of cocktails I was enjoying the conversation immensely when I noticed that Rick would ask every cute guy passing by us in the opposite direction the same question.  Without missing a beat, Rick would turn his head and ask, "Hi, new in town?  Wanna make some money?"  When 3 guys passed at once he made a point to stop and ask each lightening quick so as to not miss an opportunity...just in case one accepted his offer.  I couldn't tell if he was kidding or not!  Once I figured out he had the best poker face ever, I erupted in laughter that to this day brings a smile on my face.  And he never stopped carrying on the conversation with Randy, he'd pick up exactly where he left off! His wit was laser sharp and the quickest I had ever known.  He touched everyone who ever met him and his passion for dance music knew no end.  I can only imagine him up there (or down below) getting into endless arguments about which particular cut of a movie was the best.  Rick, you are truly missed but will never be forgotten.
John England, 2001/2007